Welcome to Kingory Wiki

Edit
61 articles and adding!
Kingory Wiki is a guide to everything about the online game Kingory. The wiki format allows anyone to create or edit any article, so we can all work together to create a guide for all players of Kingory. Thank you to all those that help edit, expand, and improve Kingory Wiki.
Categories
Edit
Buildings , Technology , War & Combat , Quests , Armor ,NPCs
Featured Article
Edit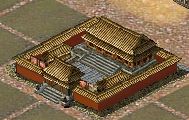 Here you adjust Tax Rate, supervise peasants and impose levy. Every upgrade allows you to conquer 1 more wilderness and 3 more resource fields, and increases
see more...
Helping Out
Edit
Something missing? If you know of an article that should be on the wiki but hasn't been created yet, you can create it by simply typing the name of your article in the box below and clicking create. Articles that don't exist but have been linked to can be found here. Thanks!
Want to help out but not ready to make an article from scratch? You can add any missing info or expand on an existing article. A list of short articles, called stubs, that need further expansion can be found here. Some pages still need more pictures added, pages that have been tagged as needing images can be found here. Thanks!